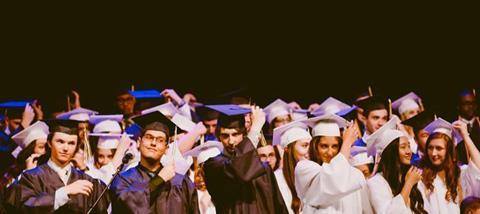 I'm a student at the end of my second year in a large university city, and I am so grateful to the members of my church who have nurtured, prayed over, fed, loved and encouraged me during the past two years.
I've seen fantastic examples of student ministry up and down the country, but until Jesus comes again, there's always room for improvement, and what better time to think about how our churches can grow in love alongside their student population than now, as most universities are gearing up for Freshers Week.
Based on my own experiences, here are a few things I'd want every church to consider before they meet their next intake of excited, nervous freshers.
1. Remember we don't always want to be seen as students
Every lecture, class, canteen, library and social event we go to is full of people like us. Particularly in first term, this can be really overwhelming! One of the biggest blessings I've received from my church is being integrated into the whole family.
I'm part of a house group that isn't just for students and I've been on the whole church weekend away. We aren't people who always need specific student work. We need to be members of the family of God and the body of Christ, just like everyone else. (Also, it's good for us to remember that there's more to life that our degrees!)
2. Look out for us beyond the first week
We need you to love us throughout our time in the city. We want to talk to older Christians about everyday life with Jesus, and we want to learn from you. We need you for our spiritual needs as well as for our physical ones. We need mentors, but we're often too shy to ask. We need to be part of the full vision and mission of the church. Plus, a homecooked Sunday lunch is welcome any day of the year, not just in Freshers Week!
3. Put us to work!
Every term, your town is flooded with young, fun, enthusiastic 18-25s. Use us!
We come from youth groups, welcome teams, worship bands, kids' ministries, young preachers' courses, catering teams. University is a time not just to develop skills in our degrees, but in the church too, and it gives such a sense of purpose and value to be involved in church life.
The more we pour into each other, the more fruitful we all will become. This can extend beyond rotas and duties! Can we be a role model for your children, mentor your teenagers, or bring our experiences from our home churches to your outreach teams? Yes, we can!
4. The little things you do make all the difference…
Inviting me over to bake a birthday cake for my friend because I don't have a kitchen in my accommodation. Offering to store a box of my stuff in your garage because I can't afford to get it all home over the holidays. Being a referee when I apply for a job. Giving me a lift to house group each week. Helping me finance a train ticket home because you know I haven't seen my family in months. Lending me a blanket for the winter because my heating has stopped working. Catching me at the end of a service to pray together for the assignment I'm about to hand in.
These are the things that Christians do for one another so well and so beautifully, but sometimes students get left out of the loop because there's so many of us, and by nature, we get grouped together. Admittedly, we group ourselves too.
The only way to achieve any of the above, is to get to know us. Each church member can only realistically befriend a couple of students, and us students are difficult because we can be forgetful, busy or shy, but it is so worth it, for all of us. It's going to take effort on all sides, so students, commit to investing in your church, but church family, believe me - we're on fire for Jesus and have a lot to offer, and we can't wait to get to know you.
Ailsa McKinley is a medical student, involved in social justice in the Oxford area, and passionate about right relationships within the Church and community.