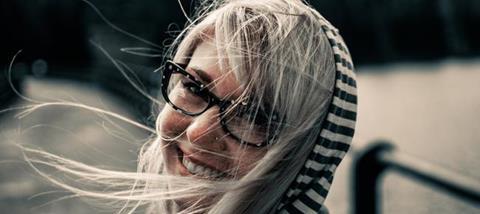 One of the biggest lies we can believe is that God is exactly like we are. We often think God struggles with the same failures, limitations, and weaknesses that we do. After all, if I am a certain way, then the one who created me must be the same, right? If I tend to love only those who can love me back, then surely God loves in the same way?
But God is not limited in the ways we are. He is different from you. That is what it means for him to be holy. Holy means that he is set apart. There is no one, or nothing, like him.
He has characteristics and attributes that only he possesses. Understanding four of these wonderful attributes of God will help you experience freedom from the lie that whispers ever so subtly in your ear, "God doesn't really care."
1. God is Omnipotent
This is a fancy word that simply means God is all-powerful. God can do everything - possible or impossible. He is not limited. he will do anything he pleases, and he has the power to restrain himself from doing anything he doesn't want to do. His self-control is absolutely perfect. Nothing is too difficult for him. God never gets tired. He never forgets. "Jesus looked at them and said, 'With man this is impossible, but with God all things are possible' " (Matthew 19:26, ESV). "Have you not known? Have you not heard? The Lord is the everlasting God, the Creator of the ends of the earth. He does not faint or grow weary; his understanding is unsearchable" (Isaiah 40:28, ESV).
2. God is Omnipresent
He is all-present. God is everywhere, so he doesn't need anyone to take him anywhere. He never has to pack his suitcase, buy a plane ticket, or ask for a ride. He is always there. In your home. At your job. There is never a reason to run from him, hide from him, or try to escape him. Wherever you run, he is already there waiting. Pick your favorite hiding spot. He found it first. If you try to escape him, he is where you were, and he is where you're going. He is running with you as you're going.
He can't forget you because he is right beside you. "Where shall I go from your Spirit? Or where shall I flee from your presence? If I ascend to heaven, you are there! If I make my bed in Sheol, you are there!" (Psalm 139:7–8, ESV).
3. God Is Omnibenevolent
God is all-loving. He loves perfectly and is completely full of love. His love never runs out and never lessens. He can fully and perfectly love 7.5 billion people all at the same time and never lack one ounce of love for someone else.
Although he loves perfectly, he doesn't need a relationship with us for him to be fulfilled. He has a perfectly fulfilled relationship within himself as the triune God. He is the complete package when it comes to unity. He is the personification of a healthy relationship all within himself - God the Father, God the Son, and God the Holy Spirit. However, he still loves us perfectly. He doesn't need us for relationship fulfillment, but we desperately need him because we'll never be fulfilled without him. God extends his love to us through his Son, Jesus Christ, and the pleasure is truly ours. God meets our needs for love perfectly. "Anyone who does not love does not know God, because God is love" (1 John 4:8, ESV).
4. God Is Omniscient
This is a wonderfully hopeful truth about God that can soothe our depressed hearts. It means that he is all-knowing. There is nothing that anyone can teach him. He never has to learn anything. There is never a moment when he has to guess, has to be told something, or has to be reminded. Did you catch that? He doesn't have to be reminded, because he never forgets. One more time: He never forgets. He remembers everything. He knows where you've been, where you are, and where you're going.
Your feelings and emotions may cause you to believe that he has forgotten you, that he has amnesia. However, be reminded of this attribute and never forget that he never forgets. He is greater than your feelings. he knows everything, and that includes you."Whenever our heart condemns us, God is greater than our heart, and he knows everything" (1 John 3:20, ESV).
Shane Pruitt is a popular blogger and the author of 9 Common Lies Christians Believe: And Why God's Truth is Infinitely Better (Multnomah) from which this blog has been excerpted (used with permission) shanepruitt.com
Enjoyed that? Get more articles covering news, culture, faith and apologetics in every print issue of Premier Christianity magazine. Subscribe now