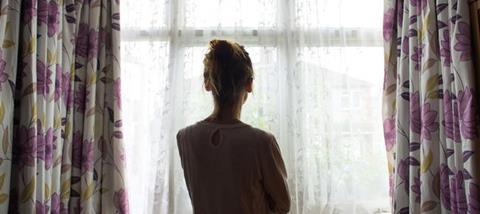 Looking back over 2015 it is remarkable to think that in the space of just one year, all four parts of the United Kingdom passed dedicated anti-slavery laws for the first time in nearly 200 years.
From John o'Groats to Belfast and Cardiff to Lands' End, victims of modern-day slavery will now receive more adequate support and perpetrators will be given tougher penalties.
Staggeringly, Home Office estimates suggest there are between 10,000 and 13,000 people trapped in slavery in the UK alone. Globally, that figure is millions. The rise in conflicts across the world and the seemingly endless refugee crisis present traffickers with ample opportunities to ensnare victims with promises of better lives. This vile trade undermines the true dignity of each human being made in the image of God. Nearly a decade ago, CARE began to research and then campaign for better laws to help bring justice for those whose lives have been ruined by modern slavery. Thanks to the efforts of so many people, including many Christians, 2015 proved to be a defining year in the fight against the traffickers.
Each Parliament passed a different piece of legislation, but they all have a common aim: to help eradicate slavery in the United Kingdom. While the laws in Scotland, England and Wales are commendable, the legislation in Northern Ireland is considered the gold standard for anti-slavery laws. It was used as a template to influence and shape the legislation in Scotland especially. In Northern Ireland, victims will receive a minimum of 45 days support to help them on the road to recovery. Child victims benefit from the provision of independent guardians. Under this ground-breaking Act, the purchase of sex has also been banned. The common thread across all the pieces of legislation is that of putting the victim first.
Local congregations and Christians have played their part. Through prayer and practical support, many believers helped play a role in bringing about substantive change. Charities such as the Salvation Army and Hope for Justice have done great work supporting victims of trafficking. CARE was privileged to help shape the various policies and requirements within all the laws passed by supporting politicians and helping them to make key arguments to influence the slavery legislation. It is not enough to have laws on paper. If victims are to benefit and perpetrators brought to justice, then the laws must be followed through in practice. It is up to everyone, whether in an official position or not, to play a collective part in ensuring these laws do what they are supposed to. Only then can we dare to hope that modern slavery will be eradicated.