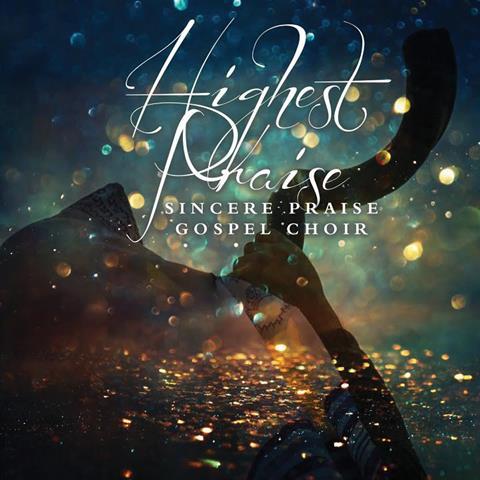 Under the leadership of director and principal songwriter Jennifer Griffith, the Sincere Praise Gospel Choir has been steadily building a following in the UK's gospel scene (and a number of eastern European countries) since the release of their debut album, Hold Fast, in 2006. The choir is part of the Worldwide Mission Fellowship, based in south London. Highest Praise is their fourth album; style wise, it leans more towards Hillsong esque worship than out-and-out gospel.
According to Griffith, the songs for the album came from scriptures she was meditating on during the summer of 2019 – a year before the record's release. Back then, life was pretty normal and scriptures urging you to trust wholly on God probably didn't have the same gravity as they do now. This overarching message of fully relying on God comes through most strongly on 'Trust in the Lord' (which borrows its chorus from the old hymn 'Trust and obey'), 'God can do it' (with the refrain "He will bring you out / All you have to do is shout") and 'In your word'.
In a recent interview, Griffith said the songs on this release: "have become even more such a part of me daily understanding that amidst all that we are faced with in this trying time God is with us. All we have to do is totally trust him and believe on his word, allowing him to be in every detail of our lives and in so doing we can give him the highest praise."
Both sonically and lyrically, the songs on Highest Praise are all quite straightforward (a crueller reviewer might say 'cliched'). Nevertheless, the high quality of the vocals and musicianship does shine through.


George Luke is a writer and a DJ