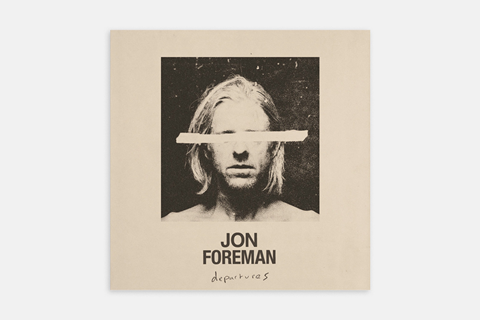 There aren't many Christian bands who have enjoyed a successful career outside of Church circles. And for those who do 'make it' in the mainstream, it's a hard line to walk. Talk about your faith, but don't be preachy. Be in the world, but not of it. Reach people, but don't compromise.
During their 25-year career the San Diego-based band Switchfoot have successfully navigated this tightrope. Their record sales have entered the millions, and they've appeared as comfortable playing the UK's premier rock festival Download (alongside AC/DC and Rage Against the Machine) as they have the Big Church Day Out.
A key ingredient to Switchfoot's success is their frontman. Jon Foreman oozes charisma and energy, and his thoughtful, almost philosophical lyrics connect with global audiences. This, his first original solo album, has it all. Theology about the new heavens ('A place called earth') and worship songs ('Thanks be to God') next to honest songs ('Jesus, I have my doubts') and prayers for God to intervene ('Weight of the world'). There are also pop songs about love ('Education') and even a joke about MySpace and Justin Timberlake ('The valley of the shadow of planned obsolesence'). The fact he's chosen to collaborate with two of the next generation of Christian mainstream crossover acts (Lauren Daigle and Madison Cunningham) is a nice touch too.
Departures is ironically named. Due to the pandemic, Switchfoot haven't gigged in months, meaning Foreman hasn't gone anywhere. Instead he's been at home, with more time to do what he does best: writing songs that communicate deep truth about God, and about ourselves.