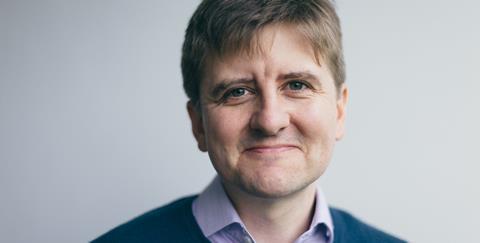 London City Mission's CEO Graham Miller asks, 'After hundreds of hours of hearing the gospel preached, will Bible-believing Christians now apply what they have heard, and be a conduit for God's blessing to the poor?'
The tip of the iceberg has been horrendous. The number of deaths is impossible to even reconcile. And they tell little of the pain and suffering that each death has left behind.
Compared to previous recessions, the understanding of the economic impact this time is not the preserve of economists and data-crunchers. You don't have to be familiar with sub-prime markets to hazard a guess at what lies ahead of us.
Even for those least impacted so far, to whom coronavirus has been more of a peculiar (and actually if we're being honest, cost-saving) inconvenience, the iceberg below the surface is hard to ignore.
Meanwhile, poorer people – more likely to be front line workers, more likely to have been infected, and more likely to have died – now face the economic wave of the pandemic, if they aren't already in the midst of it.
For those who qualify for furlough, the impact is delayed – at least until September. Those who don't – such as zero-hours contractors and those reliant on the gig economy – are now increasingly reliant on Universal Credit, whose claimants have doubled since March last year in London. In the capital especially, these are often not people living in public housing, but struggling to pay their monthly rent to private landlords.
Here at London City Mission, our missionaries are seeing the daily reality. Marina Russell in Hackney reports, "Harry is a young man that I met. He has struggled to find work since being laid off in November. He is alone in the country and as a result of losing his job has gone hungry a number of days because he has to choose between paying rent, heating the home and keeping the electricity going."
You may well be hearing stories like these within your own church family.
It will never be 'back to normal'
The new normal will have an increasingly harmful impact on those for whom coronavirus has added costs in the form of additional heating and food.
Companies are learning that they can save money on office rental through home working. But what does that mean for the office cleaner? This and a thousand other changes in behaviour have disrupted the food chain at the expense of those at the bottom of it.
Last year, we read about homeless Londoners being housed temporarily in hotels. While this gives people temporary relief (and in some cases has led to longer term housing), it does little to deal with the deeper issues that lead to homelessness. Many of these people are back on the streets – the number of those living rough in London rose by nearly a quarter at the end of last year.
We believe new homelessness hotspots will likely emerge as a new generation of traumatised young people are forced into the streets. Renters who have fallen into arrears have been able to stay in their homes, only because the ban on evictions has been extended until the end of March this year. But what will happen then?
Economists have projected public service spending is set to be roughly £14bn lower than planned pre-pandemic. Universal credit may remain, with the £20 top-up at least for now. But where will the cuts come from? What will it mean for the provision of a post-op physio session? Or the childcare allowance for the supermarket worker? Or the counselling for the couple whose marriage is hanging in the balance?
The poor are getting closer
People living in poverty in the UK is estimated to have risen by almost 700,000 to 15.2m as a result of the pandemic's impact on jobs, wages and profits. The poor are getting poorer, more numerous, and perhaps most significantly for the church, closer.
If those in desperate need were ever considered a 'problem over there', that is certainly not the truth now.
But are these the poor whom God loves and calls his people to self-sacrificially care for throughout scripture?
The default response to this first question for most of us may be 'yes'. But not all yeses are the same.
There is a yes, with caveats – a "yes… but the welfare system will mean people are never left truly destitute in this country."
We must be wary of our subconscious reasoning here. As we see each day at London City Mission, welfare is seldom a reliable safety net to prevent poverty – families forgoing meals often just the start.
The government is not fully equipped to respond to desperation, even before factoring for the inevitable cuts they will make. That's because people's needs go far beyond financial relief. In short, they are looking for a friend.
And this is where there is no substitute for the Church.
Because the Church is best placed to offer true-life-giving friendship. To complement practical help in the form of babysitting (when we're allowed), or even just filling out a form, with hope-filled conversations and the offer of prayer.
Yes, the iceberg is here. This is the time for the church to thrive.
And to thrive means to be unencumbered. At times of crisis we can't afford to be parochial. A messy problem often requires a messy solution. Getting involved in people's lives, sharing their burdens – community-based, relational ministry will mean joining forces with Christians from other churches.
This is a ministry that doesn't have to wait to be rubber-stamped.
It could be as simple as knocking on the door of the mother whose baby has been crying through the night and surprising her with an offer of a meal, to lighten her load.
It could be to offer to read once a week with the child who has fallen behind after missing school in the last year.
Please give generously to charities like us working on the front line – we need it now more than ever. But as Christians, we are invited to do even more than this!
God's invitation to care for the destitute is to do so through personal means. It is to share our bread with the hungry and bring the homeless poor into your house; when you see the naked, to cover him (Isaiah 58:7)
Indeed, this is what the Church has been equipped for. For the Christian who has sat through hundreds of hours of the preaching from scripture (which, as Paul reminds his understudy, is God-breathed and makes for a believer who is competent and equipped for every good work), the training is over. It's time for applied theology.
The gospel is soaked in care for the poor and meeting their needs.
Physical poverty and spiritual poverty go hand in hand. Tim Keller explained it better than I could when we spoke a few years ago: "Unless the people of the community see you laying yourself out for them in deeds of justice and mercy, caring about the neighbourhood, and the good of your neighbours, they're not going to believe your evangelism is anything other than recruitment, an accrual of power. They're going to just see it as tribalism."
Word and deed ministry cannot be separated. Attempts to do so will be costly in the competition for souls. Because the mosque just down the road is welcoming all the poor and the needy in, and they have been a good neighbour.
So, what now?
We love the church, and we long to see churches in London flourish.
So, we're here to embolden Christians to take these first steps, to accept God's fantastic invitation.
Perhaps I've painted a burdensome picture of the iceberg in our midst. But the iceberg also represents an unprecedented opportunity – as people's foundations are shaken, to be shown Christ as what they have always needed.
The Lord promises that in loosening the yoke of the oppressed, that we will be a conduit for his blessing, our light shall break forth like the dawn.
And so when we start to do this, not only will the Lord call us to continue, but we will want to continue.
CS Lewis remarks, in The Horse and His Boy, that "if you do one good deed your reward usually is to be set to do another and harder and better one."
The pandemic has humbled churches. There are rich benefits to this, as Ed Dix, minister at St. Luke's attests to: "If we can be honest with ourselves about how costly it's been…if we can say where we've been putting our trust other than in Jesus, and how Covid has exposed this, then we'll be in a much more vulnerable place, but that will mean that we're able to really see the needs around us as well."
Coronavirus has provided an opportunity not just to point others to their need for Jesus, but to do the same for ourselves.
Is there a better starting point for evangelism, than a complete reliance upon the Lord?
There has never been a better time for the Church to be what it is called to be. We're here when you need us.
For more information and case studies visit lcm.org.uk/iceberg.