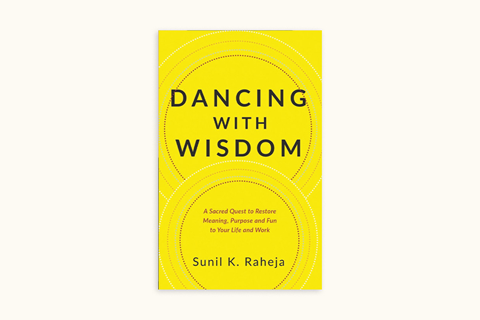 If wisdom is not intelligence, knowledge nor common sense, what is it, and how do we get it? Psychiatrist Sunil Raheja tackles these questions in Dancing with Wisdom.
Written for people of faith and those of none, Raheja invites us to join him on a quest for that which is difficult to find, by asking four questions: What person am I going to be? How do I relate to others? What work will make my life meaningful? What legacy do I want to leave behind?
The death of one of Raheja's closest friends caused him to ask these questions of himself. He helpfully sets out the reasons we crave wisdom, leading to ways we might grow in it, and concludes with the means for deepening in wisdom and living life in crescendo.
Throughout the book, he unapologetically reinforces the truth that wisdom can only come from God, drawing heavily from scripture and other sources. This is a stimulating education in how to live life well and a timely literary contribution in a moment when a global pandemic has caused many to question what gives life lasting significance.


Lisa Skinner is a mum of four from Belfast, where she has been in working in Christian Communications for the last six years
View full Profile