We review the new album from Keith and Kristyn Getty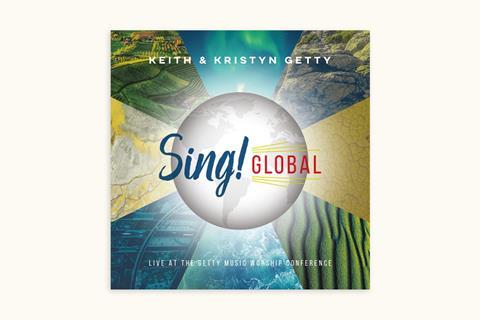 Sing! Global: Live at the Getty Music Worship Conference aims to present songs that are full of scripture and theology, so that we can learn, pray and sing our faith.
Opening song 'Christ our hope in life and death' definitely meets the brief. There's so much truth packed into every line. It's a wonderfully constructed song; every word is intentional and contributes meaning. The result? A song that draws your heart to hope.
Although fronted by Keith and Kristyn Getty, the record features numerous collaborations with well-known names including Steven Curtis Chapman, Sandra McCracken, Matt Redman and We Are Messengers.
'Habla, oh dios (Speak O Lord)', 'Yesu' and 'Lift high the name of Jesus' are a wonderful change of pace as the praises of God are declared in different styles and languages.
'The Lord is in his holy temple' is a stunning song that draws you to a place of peace and awe; something we surely need more of in these challenging times.
If you are frustrated with the lack of depth that sometimes is associated with contemporary worship music, this is a welcome counterbalance. It's one thing to pursue writing theologically rich songs, but to actually deliver it on every single track is quite remarkable.
Similarly, those who desire more musical diversity in worship albums will be pleasantly surprised by this release. The combination of beautiful lyrics, pure instrumentation, strong melody and changes of pace all serve to keep your focus on Jesus. This is a wonderful album with many songs that you will want to sing in your church.