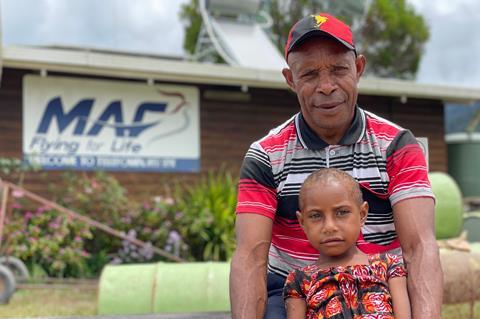 As a Communications Officer for MAF, I've experienced the profound impact of MAF's flights on the lives of individuals and communities. Each journey weaves a story of hope, resilience, and faith. I remember one such story from 2017 that continues to resonate powerfully.
In the remote Yapsie community, we received an urgent medevac request for two women at the Telefomin hospital who were facing medical complications. They needed immediate transfer to Tabubil hospital. However, adverse weather conditions thwarted our initial attempt.
Undeterred, we managed to take off the following day with a full plane carrying four patients, their families, a midwife and a nursing officer from Telefomin and Yapsie. Among them was Osa, battling complications from childbirth. Her husband, Imit Angelok, later shared their chilling ordeal.
Imit recounted the dread they experienced when nurses at Telefomin District Hospital couldn't detect their baby's heartbeat and feared the worst. Yet, amidst this despair, a glimmer of hope persevered.
"End of March, when my wife, Osa, was about to deliver Grace, we went through a hard time," Mr Imit said. "We were in the Telefomin District Hospital. But the baby wasn't delivered normal. The nurses said that 'We can't see the baby; we can't feel it.' So, they said that the baby might have died. 'We'll wait till tomorrow (and) send you to Tabubil hospital, to save the mother.'
We flew Osa on an emergency flight to Tabubil hospital the next morning. Shortly after landing, she was whisked away into surgery where she safely delivered a baby girl named Grace. Despite Osa's fragile health necessitating six more weeks in hospital care, both mother and child survived.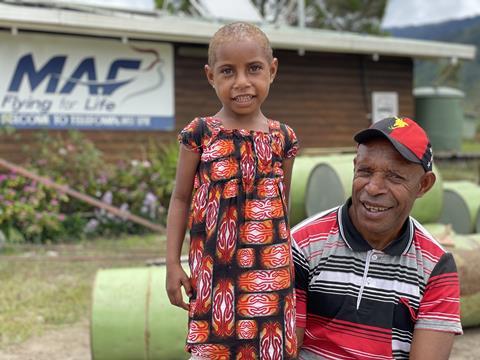 Fast forward six years to my recent visit to Telefomin where I reconnected with Imit. He recalled that fateful day with vivid clarity and shared how they named their daughter Grace as a testament to God's grace that saved both mother and child.
"Before this girl was delivered, we were planning to give her another name. But it turned out to be Grace. Because of the grace of God that saved the mother and the child. Because of God's grace, God saved two lives. That's the only reason we call her Grace."
Tragedy struck again when Osa passed away a year later leaving Imit alone with toddler Grace. However, hope prevailed amidst grief as Grace found care in her late mother's younger sister while Imit rebuilt his life with a new wife.
Their journey is a poignant reminder of MAF's instrumental role in saving lives through our medevac services under challenging circumstances. It serves as an inspiration for us to continue providing this lifeline to those in need.
Please visit www.maf-uk.org/flyforlife to find out more or to donate and keep MAF saving lives.