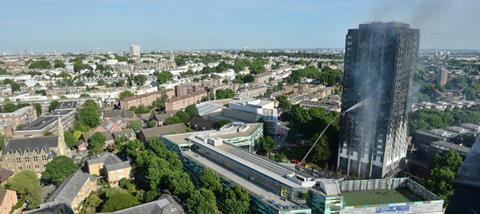 Local Christians opened their doors to evacuated residents in the hours following the outbreak of the fire inside Grenfell Tower, North Kensington.
Latymer Christian Centre and St Clements Church, which are both minutes away from the tower block provided shelter, clothing and food.
Derek White from Latymer Christian Church told Premier: "Our community hall is full of people who have brought clothes for people who have been made homeless. There's food being brought in; sandwiches, fresh fruit, drinks."
More than 200 firefighters attended the 27-storey tower block with at least 30 people taken to five hospitals after the blaze, which was reported at 1.15am on 14th June. At the time of writing the death toll is expected to rise considerably, with some fearing it could reach triple figures.
Speaking to Premier hours after the fire broke out the Bishop of Kensington Rt Rev Graham Tomlin said, "St Clements Church has been open since about 3am. There's quite a few distressed people simply wanting someone to talk to and pray with."
"It's a strange mix of calm and chaos. When something like this happens no one is quite in control.
There's a lot of uncertainty. At the same time everyone is coming together and there's a great sense of community spirit, supporting one another in this situation."