Advertisement feature
Canada hosts some of the most unique Christmas markets in the world. With an eTA, it's easier than ever to enjoy Canada's Christmas spirit.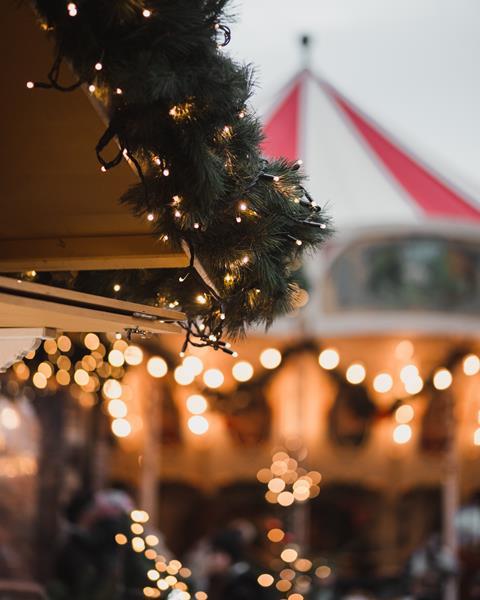 Christmas is fast approaching again, a time of self-reflection and, of course, of celebration. Few countries in the world celebrate Christmas as grandly as Canada. Travelling to Canada has never been easier with the eTA permit, allowing everyone to get a taste of Canada's Christmas spirit.
The history of Christmas markets
Christmas markets originated as a German tradition. They were meant as a celebration during the Advent, in preparation for the Nativity of Christ. The first recorded Christmas market was in Dresden, in 1434, and even today Germany lights up each year as Christmas approaches and massive pine trees filled with lights arise on every corner.
The tradition quickly spread across the world, and today Christmas markets are found in almost every country in the world. Of these countries, Canada is one which follows the German tradition closely. While markets in other countries tend to come in the local style, Canada tends to have their markets be strongly influenced by German aesthetics. As a result, Canada has some of the most atmospheric Christmas markets in the world.
The Christmas market in Vancouver
The Christmas market in Vancouver, in western Canada, is primarily known for its massive Christmas tree. The tree shines bright with over 30.000 lights, and is in fact accessible to visitors, allowing you to bask in the brilliant glow of the multitude of lights. The Vancouver Christmas Market specializes in authentic Germany food and drinks, and has a host of fun activities for both adults and children, including family carousel rides.
The Distillery Winter Village
Formerly known as the Toronto Christmas Market, the Distillery Winter Village is located in, unsurprisingly, the historic Distillery District in Toronto. While the name may suggest different, it is by all accounts still a classic Christmas market. It features, among other things, a 50-foot-tall Christmas tree, Christmas carol sing-a-longs, and endless rows of stalls featuring local vendors.
Nature Christmas market in Banff
Yes, you read that right: there is a Christmas market to be found amidst the mountains and forests of Banff National Park. The Banff Christmas Market is popular for its unique location, however it does require you to pre-purchase tickets. But the sights and atmosphere, combined with all the usual fun that is to be had at Christmas markets, more than makes up for it.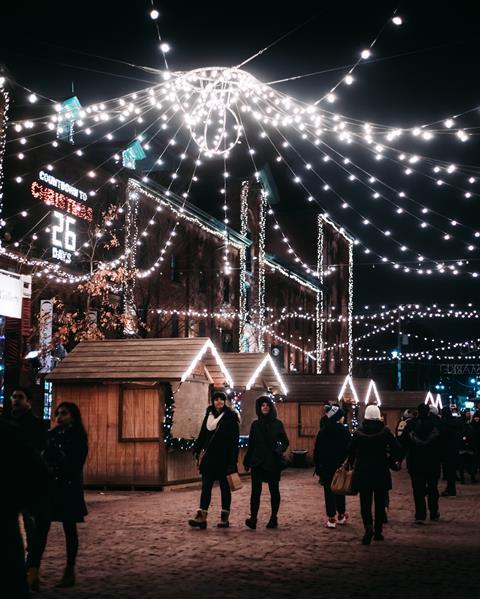 The Quebec City German Christmas Market
Featuring more than 90 exhibitors in quaint little kiosks, Quebec's German Christmas Market is found in the old centre of Quebec City. True to its name, you'll feel like you've stepped into a German city when entering the market grounds. It hosts many stalls featuring classic, German hand-made crafts.
The market is somewhat unique in that it stays up for a lengthy time: from late November all the way until Christmas.
Getting to Canada: eTA permit
When entering via land from the USA, no visa is required to enter Canada. However, travellers entering the country by plane from the UK (or a country from the EU) are subject to strict entry requirements. This means they must possess either a visa or a similar entry permit, such as an eTA.
In general, the eTA is the easier and cheaper option for British travellers heading to Canada: it circumvents the need to visit the embassy, since it can be applied for online in full. After filling in the application form, the payment is made, after which confirmation of approval is received within a few days. From that moment on, you are authorized to travel to Canada.