Advertisement feature
Anna Townsend invites us to meet twelve incredible women from Nepal whose lives have been transformed by God.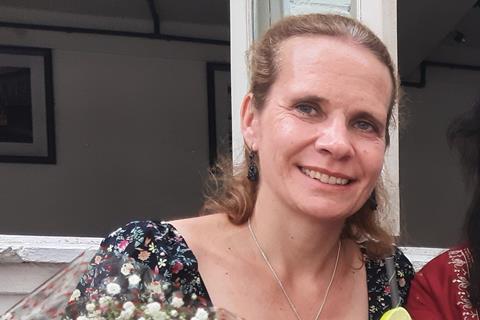 Nepali women are among the most dispossessed and downtrodden in the world. Thanks to traditional customs and religious rituals, many face ordeals unimaginable to those living in the developed world. In her new book, Come With Me to Kathmandu, Anna Townsend invites us to meet twelve women and discover their astounding stories. Among them is Kopisha, whose infant daughter died due to the neglect of her own family and Suki, the mother of a human trafficking victim.
Anna met these ladies through her charity Women Without Roofs, which she started as a response to arriving in Kathmandu as an Army wife and feeling utterly overwhelmed by the poverty around her. As Anna was asking God what he wanted her to do, an elderly missionary called Eileen Lodge was also praying.
She had been living in Nepal for fifty years and a small group of people had come to rely on her for their rent and medical bills, and she was worried about what would happen to these people when she died. 'God had told her that someone from the British Camp would help, so she asked me. I said yes, but I had no idea what I was getting into!'
One story that particularly shocked Anna was that of Maria, who was forced to marry the man who raped her. 'I was angry and incredulous. The incident was such a violation of basic human decency and a clear indication of how evil has become entrenched in Nepali culture. God created marriage for good, and it should not be used to prolong a woman's suffering and torture.'
Maria eventually ran away from her abuser and she moved into the charity's home, where her faith flourished. 'This has given me hope that God can turn around the bleakest and most unjust situations. Nowadays, Maria is a joy to be around and exudes such peace and trust in God.'
'The mountainous terrain of Nepal and the entrenched customs that oppress women so relentlessly are no match for God. He can still bless and reach women in the darkest of situations.'
Poignant, shocking, but ultimately inspirational, Come With Me to Kathmandu encourages us to see how God is at work in Nepali women, changing their lives and giving them a more hopeful future.
Anna hopes that we will fall in love with Nepal and the women there, and pray for the ladies, and others like them, due to heartfelt concern.
Lord, thank you for promising to rescue the poor when they cry out to you and for helping the oppressed who have no one else to defend them. We are grateful that you are a God of compassion who feels pity for the weak and needy. Amen
Come With Me to Kathmandu: 12 powerful stories of women's courageous faith in Nepal is published by Authentic Media, ISBN: 9781788932486, authenticmedia.co.uk