Advertisement feature
MAF flew a 12-year old gunshot victim to Kompiam District Hospital where doctors saved her life in a strenuous 8-hour operation.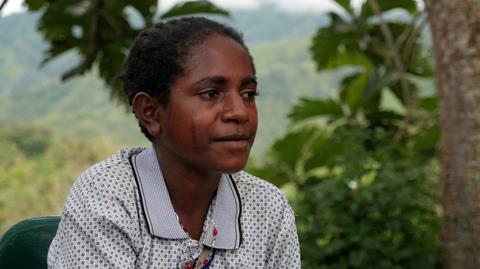 It was an ordinary morning in Yenkisa. A young girl, Ruth, was playing with her friends inside the fenced-off perimeter of their village.
"The village was surrounded by a fence, to help protect us, and we lived inside the fence. I was out sitting in the sun. I did not know that the enemy was coming to kill me." Ruth said. "They shot me and the bullet went inside of my body. I thought that I was dead."
Ruth was hit in her abdomen, when someone fired a blind shot through the fence, not knowing who or what they were shooting at.
She was rushed to the local clinic located at the Yenkisa Airstrip, where two staff members from Kompiam District Hospital work and live. Nurse Jacklyn Peterson, one of the local health workers, was there when they brought Ruth to the clinic.
"She was brought to the health centre with a gunshot wound and was in severe respiratory distress so I had to observe her until morning," said Jacklyn.
Jacklyn took care of Ruth all night and kept her stable, while her co-worker helped coordinate a medevac from MAF. The plane would come in the morning and fly Ruth to Kompiam Hospital, a short 10-minute flight from Yenkisa. However, carrying someone on a stretcher, it could take up to a week to complete the journey over land. This was time that Ruth did not have.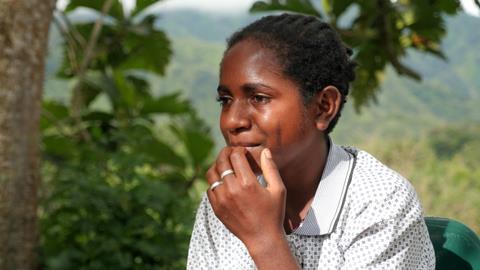 Upon arrival at the Kompiam Airstrip, Ruth was brought to the hospital and they commenced the operation within an hour. Doctor David Mills, the director of the hospital, was in charge of the operation and had help from other staff at the hospital including Junior Doctor, Rachel Hopkins.
"Once she arrived at the hospital, the full medical team was there to receive her, and we immediately started giving her the treatment that she needed to try and make sure that she was stable because we knew that she'd have to go for surgery," said Rachel. "Once we started the surgery, we had to remove her whole bowel and inspect every inch of it to look for any damage. And at the end we found that there were eight holes that we had to repair… But praise God, no serious structures had been damaged."
"God gave me life and I awoke" — Ruth
Miraculously, Ruth woke up after the operation and her bowel started working after a couple of days, despite the many holes that had to be closed.
"God gave me life and I awoke," said Ruth. "I'm not bitter with them for shooting me. God saved me and I have forgiven them. The sky was clear and the MAF airplane came. I am happy with God for sending the MAF plane. God has saved me so now I want to do His work."
Please visit www.maf-uk.org/flyforlife to find out more or to donate and keep MAF saving lives.
Click the video below to hear Ruth retell the story of her medevac: https://vimeo.com/839215515
Video by Landen Kelly