1 in 4 churchgoers have experienced abuse within an intimate relationship. And almost all of the women you know have been sexually harassed at some point in their lives, says Bekah Legg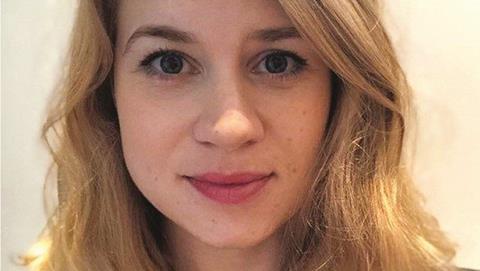 The death of Sarah Everard is a story that connects with our deepest fears; we can't begin to imagine what she went through – or the anguish her family must be experiencing. We don't even know how to pray for them; our words don't seem enough.
Met Commissioner Dame Cressida Dick has reminded us that actually, this kind of crime is incredibly rare. Most women don't get abducted walking home from a friend's place. She's right. But most of us would be scared to walk home at night, just in case. We wouldn't want our daughters to do it. And it's not unreasonable that we feel like that. In fact, it's entirely reasonable.
You see, it's not just about the big stories – the stranger rapes, kidnaps and murders that happen so rarely. It's about the smaller acts of violence that put fear in our hearts that one day it will be more.
UN Women UK conducted a survey that found that 80 per cent of women of all ages, rising to 97 per cent of women aged 16-24, say they have been sexually harassed in a public space. That means almost all of the women you know have been sexually harassed and most of them have never told anyone, or thought it wasn't 'serious enough' to report. Not even when that harassment included groping, being followed or coerced into performing a sexual act. No wonder women are afraid.
The World Health Organization released a study showing that one in four women and girls around the world have been physically or sexually assaulted by a husband or male partner. The reality is, you don't have to leave your home to be at risk.
It even happens in our churches. Restored conducted research that showed that one in four churchgoers have experienced abuse within an intimate relationship.
Women are subjected to violence again and again and again and it is almost exclusively at the hands of men.
I don't say that lightly – I know that saying it offends some men. But when the defensive hashtag #notallmen trends higher on Twitter than the name of the victim, we have a problem.
Too often the response to stories like the abduction of Sarah Everard is to make women responsible for their safety, saying: "Never walk home alone; speak to someone on the phone while you walk, don't drink, don't wear heels" or "carry your keys between your fingers". It is great that some men are now asking the question: "What can we do to make women feel safer?"
Thank you for asking. Thank you for valuing women's safety. Please encourage your friends to do the same.
If violence against women is to end, we need men to help challenge the attitudes and behaviours that perpetuate it – in themselves, and in other men. That's why we, at Restored, have launched the First Man Standing campaign. We have more than 1,500 members to date, committed to standing up and speaking out about violence against women – be it in their families, churches or workplaces. We know that not all men are guilty of bad behaviour, but we do need more men to stand up and make a difference, wherever they are