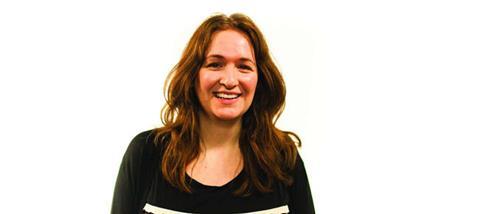 When Nigella Lawson guest edited Stylist magazine in December 2011, she graced the front cover covered in salted caramel and wearing an expression of ecstasy. Sadly, we couldn't persuade this month's Christianity guest editor to do the same, but I hope that nonetheless you'll feel it's been a worthwhile partnership.
I had the idea last year to theme an issue of Christianity around God in the workplace, and since I've never met anyone so passionate about this,
I thought Mark Greene, executive director of the London Institute for Contemporary Christianity, would be a good person to guest edit.
We've done it because I think many of us have the wrong view of work. Time and again you meet people who either talk down what they do for
a living, or use it as the thing which defines them. So we either over-elevate it, or we don't give it the credit it's due.
I've met very few Christians who view their workplace as holy ground. How do any of us, apart from the very few who are privileged enough to be doing a job they love all of the time, view work as anything other than a drain, an inconvenience, or a necessary evil? And what role can the Body of Christ, gathered and scattered, play in changing our view? We could have written books about this (turns out some people have) but here are a few main things we've learned this month about work:
It's more than a means to an end. Most of us have a tendency to view work as something that has to be endured, rather than the primary place where God might use us to make a difference in the world. It doesn't have to be this way, says Mark Greene.
Engaging our faith at work is about more than evangelism. Too often, 'being a Christian' in the workplace is often understood purely in terms of trying to convert our colleagues. It goes deeper than that (Read six accounts of how God has used people in other ways).
You're not holier if you're working for the Church. All work can be holy. What's more, working for the Church or a Christian organisation can sometimes complicate our relationship with God, not help it.
Viewed in the right way, even snogging the boss can be turned into an opportunity to demonstrate grace and humility (not that any of us would advocate that).
It might not always be fun or feel particularly spiritual. Work is hard. But God cares about it. We hope and pray that this issue of Christianity magazine resources you at work, wherever that is.