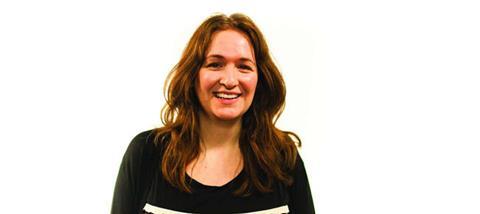 Why has a book about Jesus (Zealot by Reza Aslan) which suggests he was nothing more than a rabble-rouser shot straight to the top of the bestseller charts in America? Why do books which claim he was a New Age healer, or a married man, outstrip sales of books by respected theologians?
There could be any number of reasons ? people are so disillusioned with the Church and traditional religion that they're willing to accept any alternative; that the figure of Jesus is so compelling you have to find some explanation for him, even if you don't want to sign up to Christianity; or, perhaps, the mainstream publishers have more money to spend on marketing.
It's easy to condemn people for their misinterpretations of Jesus, but actually, the responsibility to re-educate lies squarely with us. Read Justin Brierley's feature 'Will the real Jesus please stand up' for an analysis of the many myths about Jesus doing the rounds at the moment, and some apologists' takes on how to respond.
Aside from reasoning, another major way which will help people get to know Jesus better is through their experience at church. We have to accept the fact that for millions of people in the UK (not everyone, but a significant number), the traditional formula of a hymn sandwich at 10:30am does little to entice.
I'm not making an original point here. For ten years, the Fresh Expressions movement has pioneered different ways of doing church ? whether it's a weekday discussion group in a school, a church for surfers, or a cool east London cafe.
Being a pioneer is not easy ? you have to do the hard work to figure out what your community actually needs, and build your church around that. It is often not very well remunerated, and difficult to justify to the Sunday congregations who might be expecting results in terms of numbers through the doors. But it does work, as you will read in Lucinda Borkett-Jones' piece. And for those involved in Fresh Expressions, seeing people coming to know Jesus who, by their own admission, aren't interested in traditional church, makes it all worth it.
So we have twin challenges here ? how do we gently and respectfully challenge the heresies about Jesus which are capturing the public's imagination? And how do we all build churches which truly have mission at the heart, rather than just as an extra item on the rota?
I hope the articles in the issue start to help you think these questions through.
Finally, as it's the January issue, I just want to say thanks to everyone who has been in touch with us this year ? whether to share a story, a word of encouragement, or a helpful criticism. We value you all, and we wish you a blessed and peaceful new year.
We look forward to hearing what God has in store for you in 2014 ? never hesitate to drop us a line if you have something worth sharing.